Spring washers are a category of washers with a conical shape that help keeps them from sitting flush against a surface without load applied. Their design introduces a spring force and an ability to absorb shock through an axial load that resists vibrations. As a result, spring washers prevent the loosening of fasteners over time. At ITW Shakeproof Industrial, we offer an array of spring washers of various types and shapes that promote secure, shock- and vibration-resistance connections.
Our Selection of Spring Washers
Whether you are looking for a wave spring washer, finger spring washer, tooth lock washer, or metric spring washers, we have you covered. You can view our selection right on this page.
Spring Washer Applications
Spring washers are key components in various assemblies for the controlled reaction to dynamic loads, absorption of shock loads, maintaining tension in assemblies, and eliminating rattle. These washers are ideal for applications that include high-vibration machines such those in the oil & gas, valve, electrical, and other industrial sectors.
Spring Tension Washer Operation
Spring washers generate tension force to keep the nut of a fastener connection in place. As the load is applied and the washer tightens, the vertical cut ends of the washer grip the nut and bind against it. When the nut is completely tightened, the split in the washer should be out of alignment to a slight degree. If this is the case, it indicates that the spring washer is still functioning as designed and imposing a load on the fastener.
Contact us for more information about the spring washers we offer for many different industrial applications.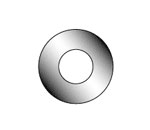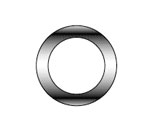 Style 4 Single Wave Flat Rim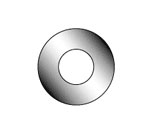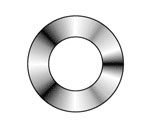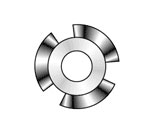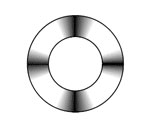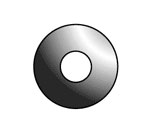 Style 8 - Plain Periphery
Ramp Conical - Plain Periphery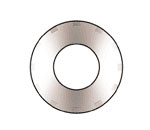 Style 8 - Tooth Periphery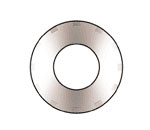 Ramp Conical - Tooth Periphery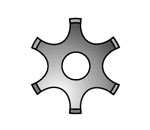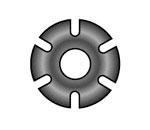 Style 10 - Special Spring Washers