The ITW Shakeproof Thread™ we offer is designed to enhance the ability of a machine screw to remain secure for the service life of its joint.
Prevailing torque nuts and a nylon patch or pellet are a popular but costly solution until now. The Shakeproof Thread screw utilizes the ITW WERCS™ thread forming technology to provide you with a machine screw that stays secure without the added cost associated with a nylon patch. The Shakeproof Thread is also reusable whereas the holding power of a patch wears in the initial tensioning of the joint.
Advantages:
The Shakeproof Thread offers the following key benefits:
Exceeds the performance of adhesives and patches – With the locking threads, nylon patches and torque locknuts placed on screw threads are unnecessary, reducing cost and lead times.
Remains tight – Supplies tension in the joint at any location along the body of the screw threads
Reusable and removable – May be reused with repeatable, consistent operation
Compatible with typical nut and tapped holes – Operates on standard tapped holes with no damage caused to the mating female threads.
Offered in standard sized machine screws
Performs well in high heat

WERCS® Technology:
Our innovative WERCS® Technology is transforming the design and manufacturing of threaded products, including the Shakeproof thread fastener. This technology enables the creation of unique thread geometries.
Through the WERCS® Technology, we have created a platform or suite of highly capable threaded products designed to significantly boost the performance of fasteners, enhancing manufacturing efficiency, and bringing down over in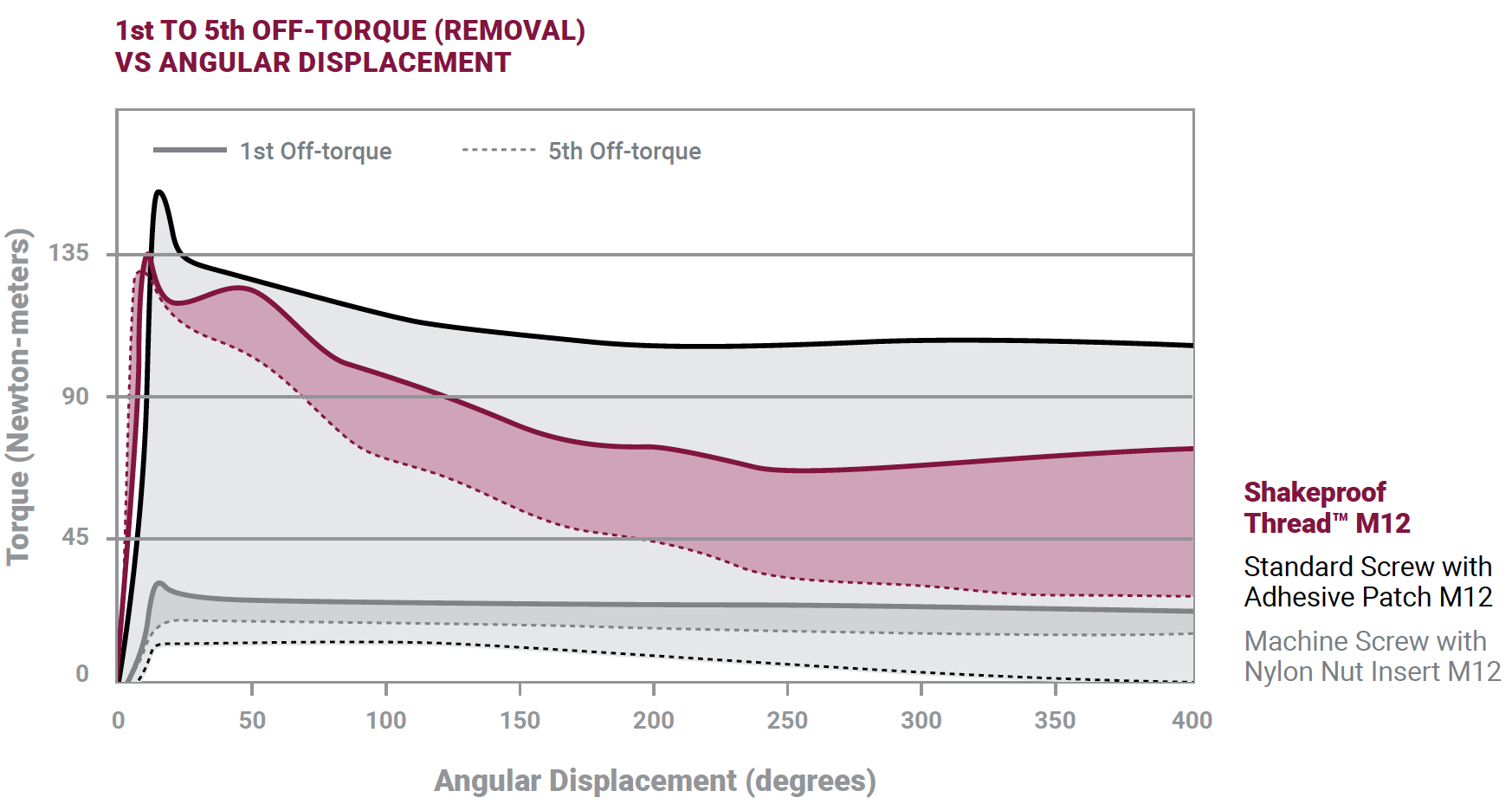 The Shakeproof thread is the most consistent and repeatable locking fastener, outperforming and eliminating the need for secondary additives.