The Shakeproof Thread™ from ITW Shakeproof addresses the continuing need to enhance a machine screw's ability to stay secure for the life of its joint. Prevailing torque nuts and a nylon patch or pellet are a popular but costly solution until now. The Shakeproof Thread screw utilizes the ITW WERCS™ thread forming technology to provide you with a machine screw that stays secure without the added cost associated with a nylon patch. The Shakeproof Thread is also reusable whereas the holding power of a patch wears in the initial tensioning of the joint.
Advantages:
Will not loosen – Provides joint tension at any place in the body of the screw threads
Outperforms patches and adhesives – The locking threads eliminate the need for prevailing torque locknuts and nylon patch placed on screw threads, thus eliminating cost and added lead times
Works with standard nut and tapped holes – Functions on standard tapped holes without damaging mating female threads.
Removable and reusable – Reusable with consistent, repeatable performance
High heat performance
Available in standard machine screw sizes

WERCS® Technology:
ITW's new WERCS® Technology is revolutionizing the design and manufacturing of threaded products. This technology allows the formation of unique geometries on the thread.
Utilizing the WERCS® Technology, ITW has developed a suite or platform of innovative threaded products — products designed to dramatically advance fastening performance, increase manufacturing efficiency and reduce overall installed cost.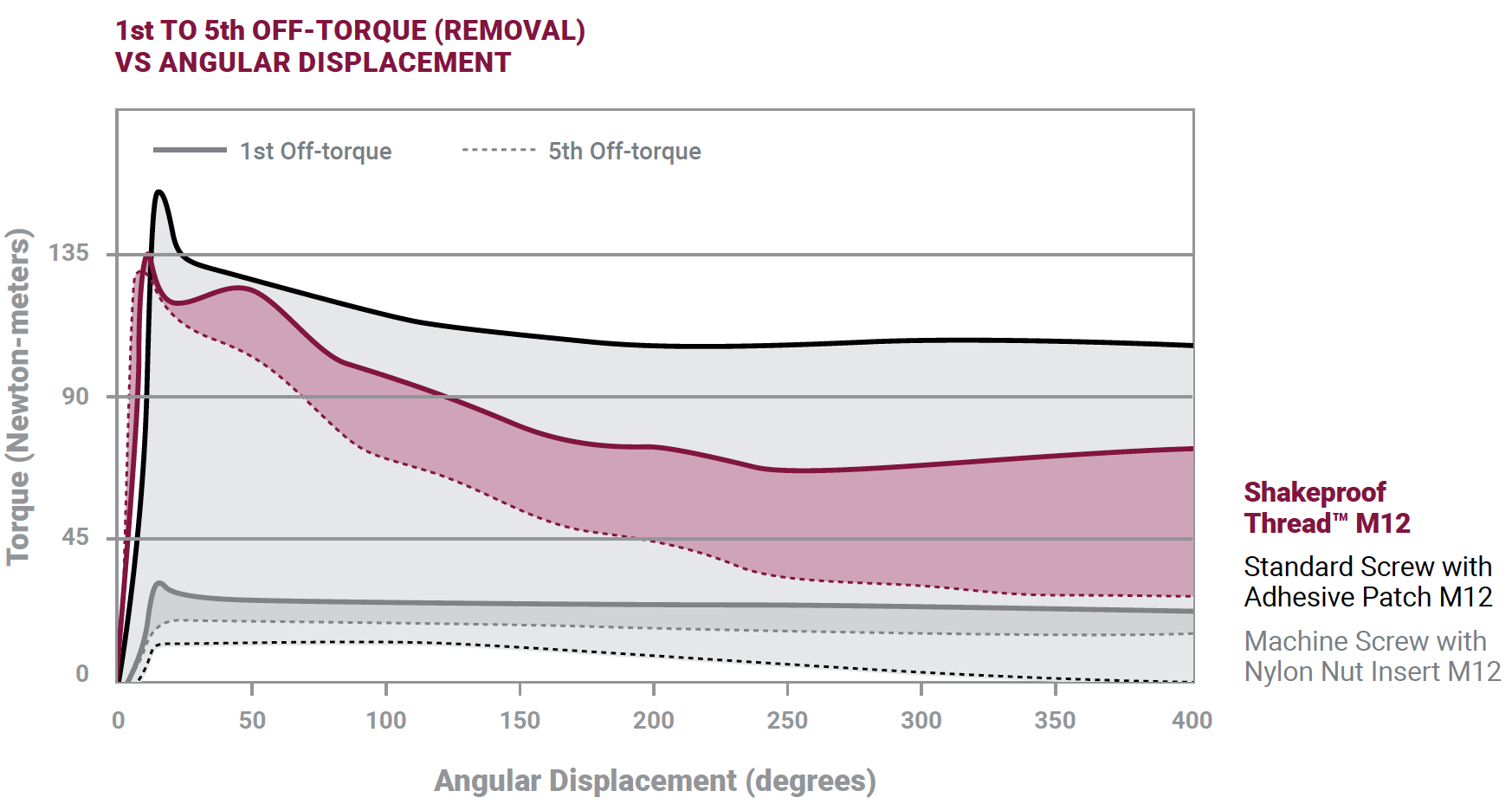 The Shakeproof thread is the most consistent and repeatable locking fastener, outperforming and eliminating the need for secondary additives.