A low cost steel insert for plastics that surpasses brass inserts in quality, cost and performance.
GripTide Steel threaded inserts for plastics are low cost steel inserts that surpass brass inserts in quality, cost and performance. These GripTide inserts utilize cold forming and rolling to give a unique feature to the outside of the insert that ensures the joint simply stays tight.
Problem: "Brass inserts are high in cost and low in performance."
Solution – GripTide™ Inserts: Steel material and manufacturing cost is much lower than brass. The unique cold rolled feature of these threaded inserts for plastic creates an increased pull out force of the insert and allows for less thread engagement to achieve necessary joint strength.
Benefits:
Engineered:
The GripTide™ insert's revolutionary pattern integrates with all common installation methods (induction press, conductive, heat staking, insert molding, ultrasonic insertion, and cold press) eliminating the need for multiple designs.
Cost Savings:
The GripTide™ inserts are cold formed, allowing maximum design freedom for flange diameter/bearing surface without the scrap cost associated with typical machined inserts. Custom lengths and GripTide™ stud versions can be manufactured to suit all applications.
Security:
The GripTide™ insert's multidirectional pattern provides industry leading anti-rotation and pullout performance. In addition, the pattern acts as a stabilizer in the mating material, minimizing "hot float" and improving installation accuracy.
Environmental:
The GripTide™ insert has been optimized for use on induction equipment. During induction, steel heats more efficiently than brass, leading to decreased cycle times, lower capital equipment costs, and reduced energy consumption through the use of smaller units.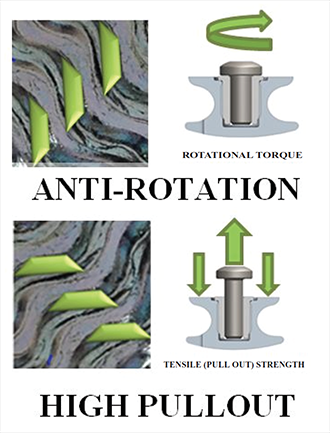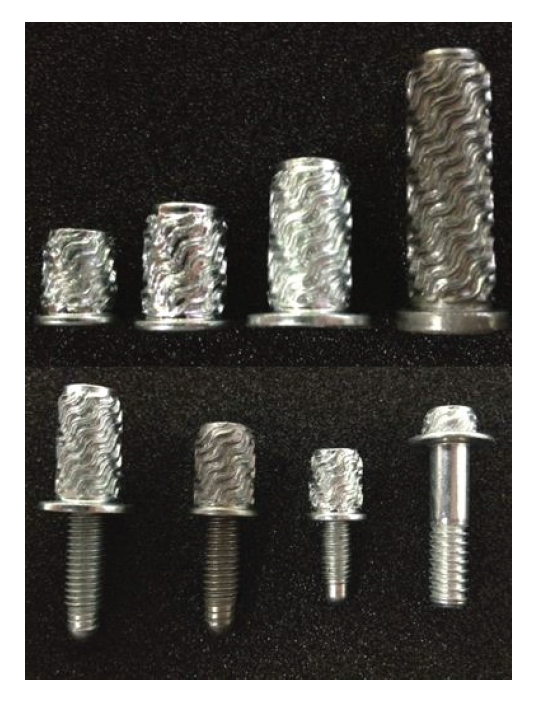 Designed for High Performance with Cold-Forming Practicality
Incorporating innovative features that enhance the quality of your components.
1. High Torque Resistance / High Pull-Out Resistance:
GripTide™ thread inserts for plastic have multi-directional designed to provide maximum pull-out and torque resistance. Numerous tests have proven successful performance, including a bolt-breaking grip on various plastics.

2. No Threads? – Won't Happen!
During every phase of construction, a continual 100% inspection of parts monitors every insert.

3. Design Flexibility
Cold-forming delivers freedom of design while retaining dimensional repeatability.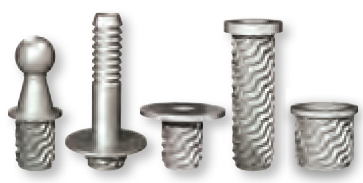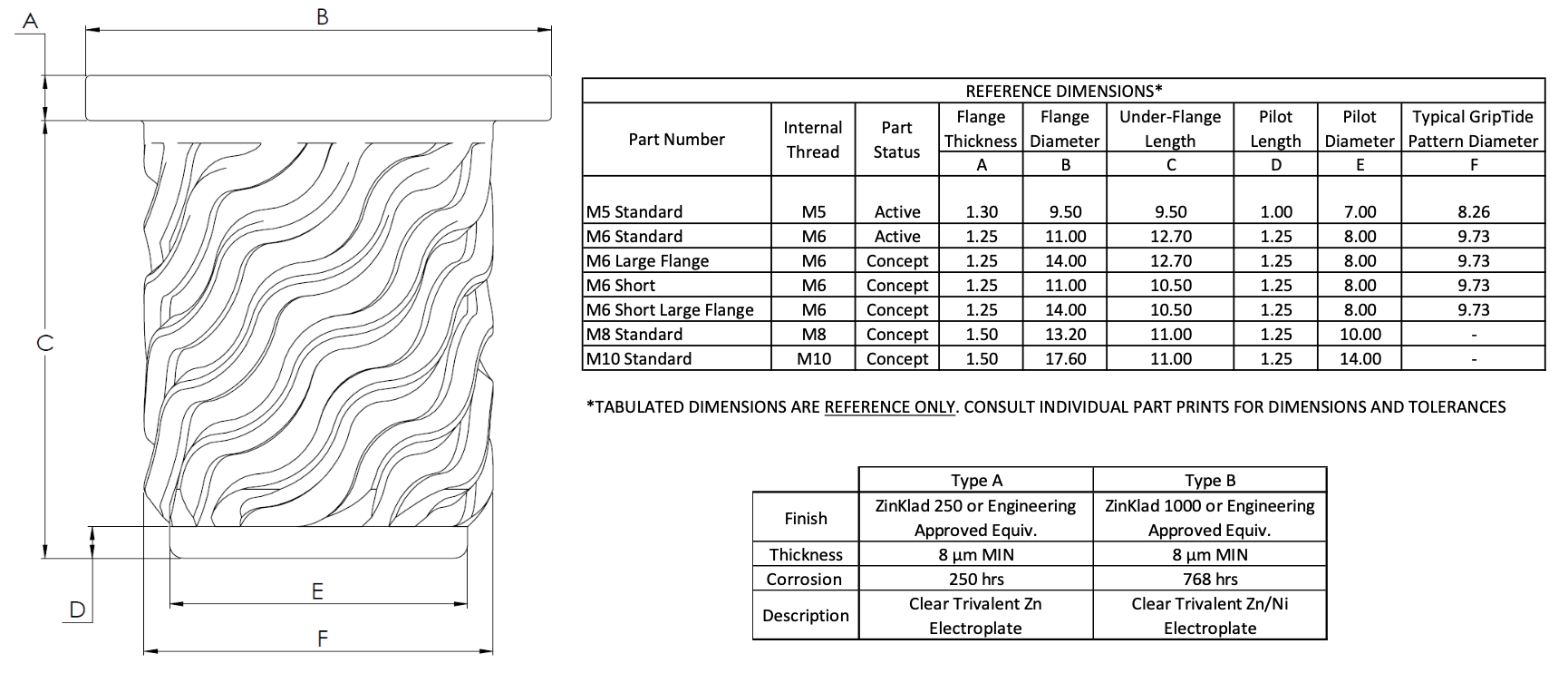 GripTide™ Standards Matrix:
Your content goes here. Edit or remove this text inline or in the module Content settings. You can also style every aspect of this content in the module Design settings and even apply custom CSS to this text in the module Advanced settings.